Fuzz and Booster guitar pedals handbuilt in Birmingham UK since 2004 by myself Ian Sherwen.
Specialising in clones of rare circuits from the 1960's and 1970's, and also modified classic circuits with more built in functionality.
Custom orders and repair work more than welcome, see the 'Black Country' section below for custom work I have done.
If you are into DIY I also sell PCBs for the Warmjet V, and Lunar Incantation, see the links below.
Please email me - info AT ghosteffects.co.uk - if you have a query.
Ghost Effects now available at Joe's Pedals.
Check out Ghost Effects on Instagram, Google+, Facebook, Twitter, and Youtube for loads more photos and videos.
Look here for my band Night Trips.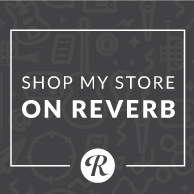 WEBSITE UPDATED 9th March 2017